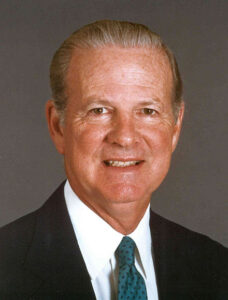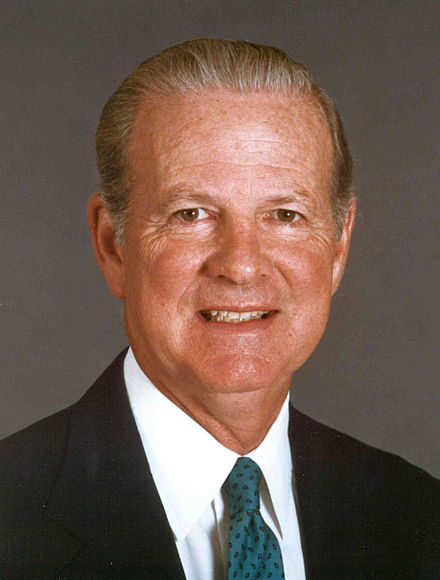 Two Australian Foreign Affairs file covering the period 1992-93, declassified and released to the Australian public two years apart, have confirmed what many Macedonians have long shouted about: the role of the United States and the United Kingdom in deliberately delaying, blocking, sabotaging Macedonia's recognition under its name in favour of Greece's veto of the newly independent country which left a collapsing Yugoslavia in 1991.
The importance of the Australian documents is they offer an insider's view of the chicanery involving the US and Britain. Moreover, Australia is a staunch ally of both the US and UK and doesn't have an axe to grind with either Washington or London.
The first Australian document released in 2020 details how the UK Ambassador to the United Nations deliberately used delaying tactics in the UN Security Council, of which the UK is a permanent member, not to recognise Macedonia. The second Australian document-released in 2022- reveals US Secretary of State (US Foreign Minister) in 1992 writing to the European Union members states not to recognise Macedonia, even though it had complied with the EU's own checklist of perquisites.
Bush-Baker double whammy- the second declassified Australian diplomatic file also reveals that a letter from US President George Bush Snr in 1992 backed Greece in blocking Macedonia with the US deliberately killing EU recognition & prolonging Macedonia's agony. This was at the same time as the Baker letter.
RED HERRING – Albanian issue used to bully Macedonia?
Other interesting observations from Australian diplomats about Macedonia in the second document, include scepticism about Albanian nationalist claims over a lack of human rights in Macedonia for ethnic Albanians. One diplomat called it a red herring. This then raises questions about the justification of the 2001 war in Macedonia launched by right wing Albanian extremists led by Ali Ahmeti and calling themselves the National Liberation Army, an offshoot of the Kosovo Liberation, who openly talked about grabbing territory but had changed their tune, no doubt at the instigation of their mentor and sponsor, the US, to seek "civil rights."
As a result of US, NATO, EU and the alphabet soup, a so called peace deal called the Ohrid Framework Agreement was signed in 2001 in Macedonia, thereby establishing a de facto ethnic Albanian statelet within Macedonia, even though there was no justification for the war nor for the Agreemen, other than the US installing a loyal proxy.
If you are a sceptic, then you realise the whole Albanian rights issue has been used as a convienent weapon by the US and EU to bully Macedonia into making concessions made by Albanian extremists whose demands can never be met but keep making those demands in order to destroy Macedonia from within. In essence that is what has happened. The country is now bi lingual and bi national though it uses the phoney camouflage of "multi ethnic state" to justify this, even though the smaller ethnic minorities don't get the same privileges given to Albanians.
In 2004 the US cynically recognised Macedonia under its constitutional name, temporarily putting Greek noses out of joint. But US State Department records reveal that the US move was temporary and motivated in killing a proposed referendum in Macedonia which opposed the territorial re-organisation of Macedonia, in reality creating a defacto Albanian statelet and an ethnic gerrymander which would keep DUI, the Albanian nationalist party which emerged from the NLA after the 2001 war, and who would always vote in favour of US strategic interests in Macedonia.
Declassified 1992 Australian diplomatic cable from the second file– Australian diplomats speak to Netherlands Foreign Ministry (MFA) on Macedonia – Dutch MFA sees through Greek trick to use Albanian ethnic rights in Macedonia as a red herring and insisting Macedonia doesn't need to do any more in terms of guaranteeing minority rights for Albanians.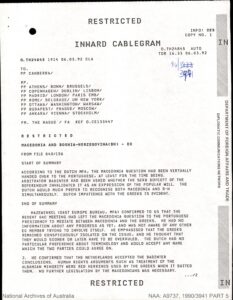 -MORE TO FOLLOW-