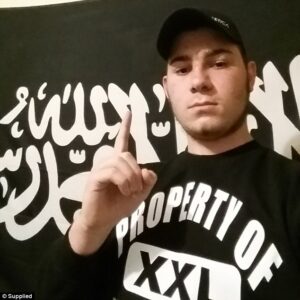 Australian prison authorities have ruled out a media request to interview convicted Australian Albanian jihadist terrorist Sevdet Besim, serving a 14 year stretch for attempting to kill a police officer and attack Australia's ANZAC Day march in Melbourne in 2015.
I contacted Corrections Victoria (part of the Victorian Justice Department), which runs the prison system in Victoria, a federal state in Australia, in May 2019 by letter and follow up email in June 2019; eventually receiving a response in January 2020 – a six-month wait – and a rejection.
denied the request, in June 2019 and
"The department does not facilitate interviews between media and prisoners so unfortunately, we are unable to assist you this time," was the statement released by official spokesman Mario Xuereb.
I wanted to speak to Australian-born Mr Besim, of ethnic Albanian origin from Macedonia, and ask if he could throw any possible light or offer any insight over Albanian extremism in Macedonia, in particular, the building of World War II Albanian Nazi collaborator statues in Macedonia by Albanian nationalist politicians. Albanian Nazi statues remain a touchy subject – see link to Nazi statues.
ABDUL JASHARI – AL NUSRA FRONT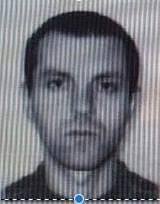 Mr Besim was also asked if he knew of Abdul Jashari (pictured right), an ethnic Albanian Islamist from Macedonia who had fled the country and was wanted by the United States for jihadist terror activities on behalf of the Al Nusra Front.
COUNTER-TERRORISM INTELLIGENCE EXCHANGE – Australia and Macedonia?
The Australian Federal Police (AFP) together with the Australian Security Intelligence Organisation (ASIO) run counter-terrorism operations in Australia. ASIO doesn't take part in any physical raids or arrests but supplies the relevant intelligence usually obtained by telephone and/or internet intercepts or informers. Australia swaps information with other countries on intelligence and terrorism matters, including Macedonia.
The AFP was contacted last year to ask if it and the Macedonian security authorities had swapped information about Sevdet Besim
An AFP spokesperson issued this statement to me:
"Unfortunately, we cannot answer that question for you. In no circumstances does the AFP comment on the exchange of intelligence or on intelligence requests from overseas (or even domestic) police. The reason is that talking about such exchanges has the potential to compromise activities being undertaken by policing partners. If they want to confirm they have asked us for information, that's fine. But we won't confirm or deny it."
The Macedonian Interior Ministry (MVR) which runs the country's Police and Intelligence services was contacted for a response but no response has been forthcoming.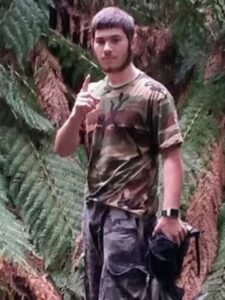 BACKGROUND ON SEVDET BESIM: 
On 30 June 2016 Mr Besim appeared before the Victorian [State] Supreme Court in Melbourne where he pleaded guilty to doing acts in preparation for, or planning, a terrorist act. It was alleged that Mr Besim planned to kill a police officer during Anzac Day commemorations in Melbourne 2015 and then use the officer's weapon to commit further acts of violence.
On 5 September 2016 Mr Besim was sentenced to 10 years imprisonment. A non-parole period of 7 years and 6 months was fixed.
The Commonwealth DPP appealed against the adequacy of the sentence imposed on Mr Besim. That appeal was heard on 9 June 2017.
On 23 June 2017, the Victorian Court of Appeal delivered judgment in the appeal. The Court upheld the appeal and resentenced Mr Besim to 14 years' imprisonment with a non-parole period of 10 years and 6 months.
In allowing the appeal, the Court said the starting point when considering the appeal ground of manifest inadequacy was the maximum penalty for the offence, which in this case was life imprisonment.
Further, the Court said that, in sentencing those convicted of terrorism offences, Courts will accord primacy to considerations of general deterrence and denunciation above the personal circumstances of the offender. – more on Sevdet Besim here and here
---
Questions I posed to Mr Besim in my official media request for an interview, given in advance to Corrections Victoria on 28 May 2019:
I am researching Albanian extremism in Macedonia. Is it possible to contact a prisoner Mr Sevdet Besim, the Australian Albanian terrorist now in prison to ask him some media questions to aid my research? Mr Besim's family is ethnic Albanian from Macedonia and he might be able to throw some light on the topic I am researching.
I don't know in which prison he is being held in nor know what the protocol involved is in getting in contact. Could you please advise me? Are media questions permitted? Can I write to him in my capacity as a journalist? Can I visit him in my capacity as a journalist? Please advise. Can I record the interview on video/audio?
My questions to Mr Besim are as follows:
What was your motivation in wanting to attack the ANZAC Day march in Melbourne in 2015?
Are you aware that Kosovar Albanian refugees were welcomed by the Australian people in 1999 during the NATO and were accommodated in Australian Army barracks throughout the country?
Albanian extremism in Macedonia can be roughly divided into two categories: Islamist and secular nationalist/Neo Nazi. Would you agree with this classification?
What are you thoughts on Albanians from Albania, Kosovo, Macedonia and Serbia fighting for ISIS in Syria and Iraq?
Have you heard of an Albanian Islamist terrorist with the Al Nusra Front from Macedonia called Abdul Jashari who is still wanted by US? [more at this link]
What are your thoughts about Albanian secular nationalists/extremists in Macedonia such as Ali Ahmeti, Artan Grubi, Nevzat Bejta, Bujar Osmani?
What are your thoughts on the Dutch created "Erdoganist" Albanian party called BESA in Macedonia led by Billal Kasami? [see link here about BESA]
There is a statue to World War II Albanian Nazi collaborator Xhem Hasa Gostivari which was built in Macedonia by Albanian nationalist Nevzat Bejta. What are your thoughts about this statue? Do you regard Xhem Hasa Gostivari as a hero or villain? [more at this link]
What are your thoughts about the Kosovo Liberation Army and its 1999 war against Serbia?
What are your thoughts about the Kosovo Liberation Army's offshoot the NLA (National Liberation Army) invading Macedonia in 2001 and starting a war? [more at this link]