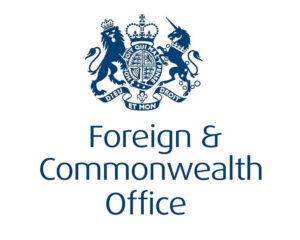 LONDON RESPONDS BUT NO ANSWER ON ALBANIAN NEO NAZI EXTREMISTS, BALKAN INSIGHT, ALEXANDER THE GREAT STATUE REMOVAL FOR GREECE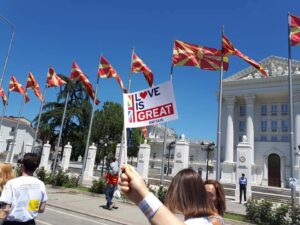 by Sasha Uzunov 
The United Kingdom's Foreign and Commonwealth Office was contacted via the UK High Commission in Australia and asked questions about its role in Macedonia. It issued a statement in regards to those questions asked but did not provide any answers to them.
The Questions asked:
1. Are you aware that many Australian Macedonians are very upset – that would be a polite understatement more like furious – with the UK government over its support of Albanian nationalist extremist politicians in Macedonia?
2. Are you aware that these Albanian extremist politicians openly regard WWII Albanian Nazi collaborators as heroes? There is a statue in Macedonia built by an Albanian politician called Nevzat Bejta to an Albanian Nazi collaborator called Xhem Hasa Gostivari who opposed the British military mission sent to Albania and Macedonia during WWII. The British Ambassador to Macedonia Ms Rachel Galloway has been made aware of this statue but has not publicly condemned it.
3. Are you aware that the British Foreign Office funds a news website called BIRN/Balkan Insight which, according to Macedonians both here in Australia and in Macedonia, many Macedonians find offensive in its reporting by portraying them as "evil Slavs" – which is racist – and refusing to report on Albanian Neo Nazism in Macedonia, in particular the WW2 Albanian Nazi collaborator statues? Should the UK government be interfering in Macedonia in such a manner and manipulating ethnic tensions and playing favourites?
4. Wouldn't British taxpayer money spent to interfere in Macedonia's internal affairs be better utilised on say medical research into viruses, diseases such as Coronavirus etc?
5. Is the British government pushing/inducing the Macedonian government to have the Alexander the Great statue in Skopje, Macedonia removed to satisfy Greek nationalist demands and in return for doing so will receive UK economic aid and UK support for Macedonia to enter the EU?
UK RESPONSE – issued via Joanne Shipley, UK High Commission in Australia, media spokesperson:
In common with other countries, the UK engages with a wide range of politicians and others in North Macedonia, through the British Embassy Skopje.  This engagement does not imply support for, or agreement with, their views but is part of normal diplomatic activity.
The UK remains firmly committed to supporting North Macedonia as it presses ahead with its reform agenda.  We work closely with the country's Government, Parliament, civil society and others on issues such as good governance, transparency and accountability, security sector reform, judiciary, diversity, freedom of expression and socio-economic development.
The UK is a world leader in preparing for and managing disease outbreaks, and the research and development of vaccines. We are playing a major role in the global response to COVID-19, including through key international organisations and our wide diplomatic and development networks.
British Embassy has continued to support the citizens and institutions of North Macedonia through these difficult times. We donated food and hygiene products to the Red Cross and we are working with CSOs and International Organisations on quick response projects that will support vulnerable groups on domestic violence, health and hygiene. Our existing projects have adapted their work to respond to COVID-19, with UNICEF now supporting the Eduino e-learning platform that enables all school children to continue their education. Through MladiHub project, we are providing IT and vocational skills training online to the youth of the country. Our Project with Helsinki Committee for Human Rights is providing support to employees whose labour rights have been breached and several projects implemented by the World Bank are supporting state institutions in their response to the crisis.  We are also supporting a number of media outlets in North Macedonia to provide balanced reporting to citizens, as well as to enable them to have a voice and hold the Government to account, particularly during a state of emergency related to COVID-19 and with a technical Government in place.