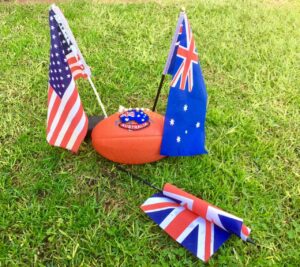 FOI request
POLITICAL FOOTBALL – 2016 BIDEN AFL FOOTY VISIT TOO HOT TO HANDLE
By Sasha Uzunov
Editor, Alternate Comms
A Freedom of Information (FOI) request for documents relating to the 2016 visit by the then United State Vice President, now President, Joe Biden to an Australian Rules Football match in Melbourne Australian has yielded barely a handful of heavily censored emails between Australian and US officials, and with some information blocked because of national security.
The request was put to the FOI section of the Australian Prime Minister's Department and Cabinet. The Prime Minister at the time of the 2016 visit was Malcolm Turnbull.
A FOI official in making her decision to censor certain documents said that:
"email correspondence in relation to the international visit of a foreign government official, being the then-Vice President of the United States. Disclosure of this correspondence is reasonably expected to impact the ability of the Australian government to maintain good working relations with the United States Government. The document contains information of a nature that would reasonably be expected to cause damage to the international relations of the Commonwealth, should this information be released."
The question this raises is what is so secretive about a football match?
Alternate Comms request was:
"I am seeking the release of documents relating to the 2016 visit to Australia of the then United States of America Vice President Mr Joe Biden and his meeting with the Australian Football League (AFL), the governing body of Australian Rules Football. Any documents relating to Mr Biden attending an AFL football match whilst in Melbourne. Any documents relating to him meeting with AFL officials. Any documents relating to any Australian government officials involved in the meeting between Mr Biden and the AFL."
Alternate Comms contacted the AFL, prior to the FOI request submitted, asking about Vice President Biden's visit to the football match played in Melbourne. But has not received a response. Alternate Comms wanted to know who the person was who instigated the visit; what the purpose  of the visit was and what was discussed between AFL officials and US Vice President Biden.
The AFL laid out the red carpet for the then US Vice President Biden with AFL CEO Gillon McLachlan photographed with Biden holding an Australian Rules Football ball and being presented with a Carlton Football Club jumper.
Australian Rules Football is one of Australia's most popular national winter sport. The governing body the AFL wields enormous political power and is highly influential in shaping public opinion. It receives tax funding from 9 Australian governments – federal, state and territory, though it is not a publicly elected body nor a statutory body accountable to any parliament.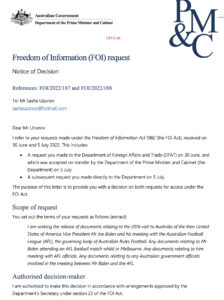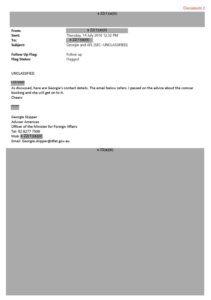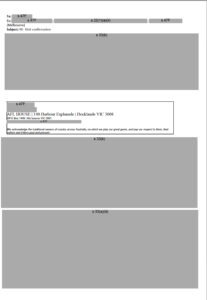 US Vice President's travel itinerary was included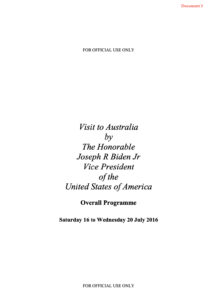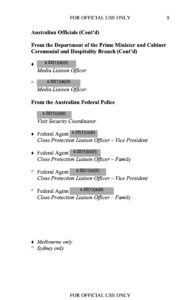 ALTERNATE COMMS – acknowledges Native Americans, First Nations, Native Canadians, Inuit as the original owners of North America pays respect to their cultures and Chiefs and Elders past, present and emerging.