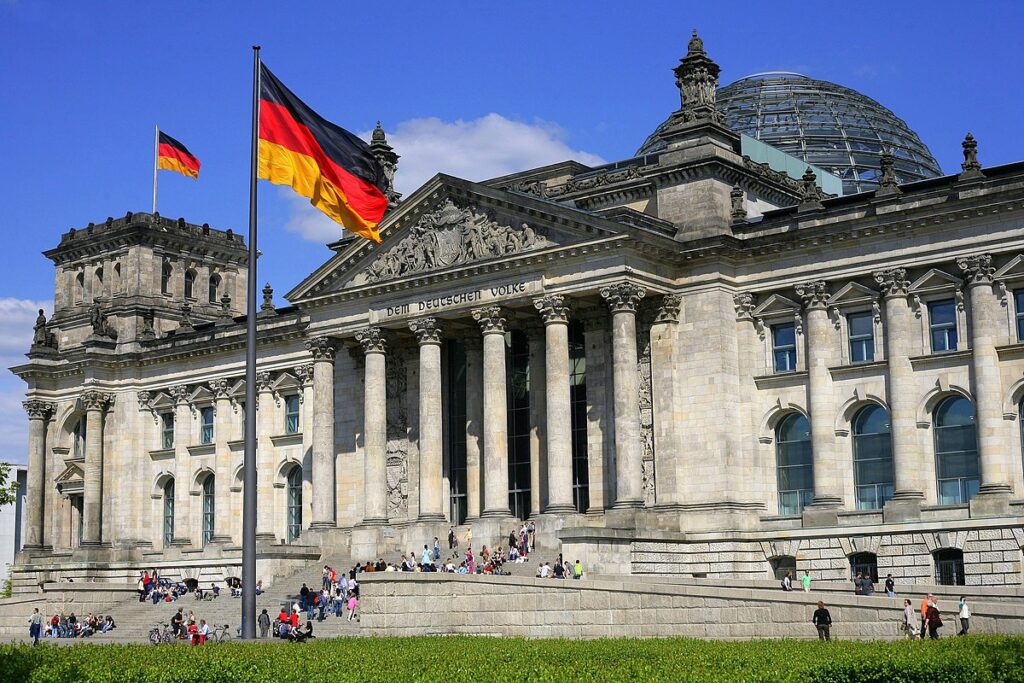 Comment by Sasha Uzunov – Editor, Alternate Comms
GERMANS GIVING WITH ONE HAND, TAKING AWAY WITH THE OTHER HAND – GERMAN PARLIAMENT – BUNDESTAG – RESOLUTION ON MACEDONIA
German Criminal Code section 130 bans Holocaust Denial and/or glorification of Nazism. For example, British writer, David Irving, a vile Holocaust Denier, is banned from entering Germany under this law.
Yet for strategic selfish reasons Germany breaks its own laws and allows Albanian Neo Nazi Bujar Osmani to enter Germany. 
Osmani, who the US imposed as Macedonia's Foreign Minister, belongs to an ethnic Albanian political party, DUI, which openly glorifies WWII Albanian Nazi collaborators complicit in the killing of British soldiers, the Holocaust of Kosovo Jews and the direct killing of Macedonian and Albanian anti fascists in WWII
Now if Germany is willing to engage in such blatant unethical behaviour then its recent Parliamentary Resolution in "support" of Macedonia is simply an empty gesture, play acting to cover up its support for Albanian Neo Nazi extremists and Bulgarianisation in Macedonia.
The resolution in the Bundestag, German Parliament, is a kind of cheap bribe, to fool Macedonian into accepting Bulgarian blackmail for European Union entry, which includes changing Macedonia's constitution.
In 2004 the US pulled a similar stunt. It recognised Macedonia under its constitutional name in order to bribe Macedonians into accepting soft partition of Macedonia, setting up an Albanian statelet. When that was accomplished the US in 2018 pushed for the Prespa Agreement which changed Macedonia's name, in favour of Greek demands.
Put bluntly, accepting Bulgrianisation will lead to Macedonia being partitioned within 5 to 10 years.
The German Embassy in Macedonia refuses to clean up its WW2 Nast legacy and pressure right wing Albanian Neo Nazis to remove the WWII Albanian Nazi statues, which symbolise a Greater Albania and defect Greater Bulgaria.