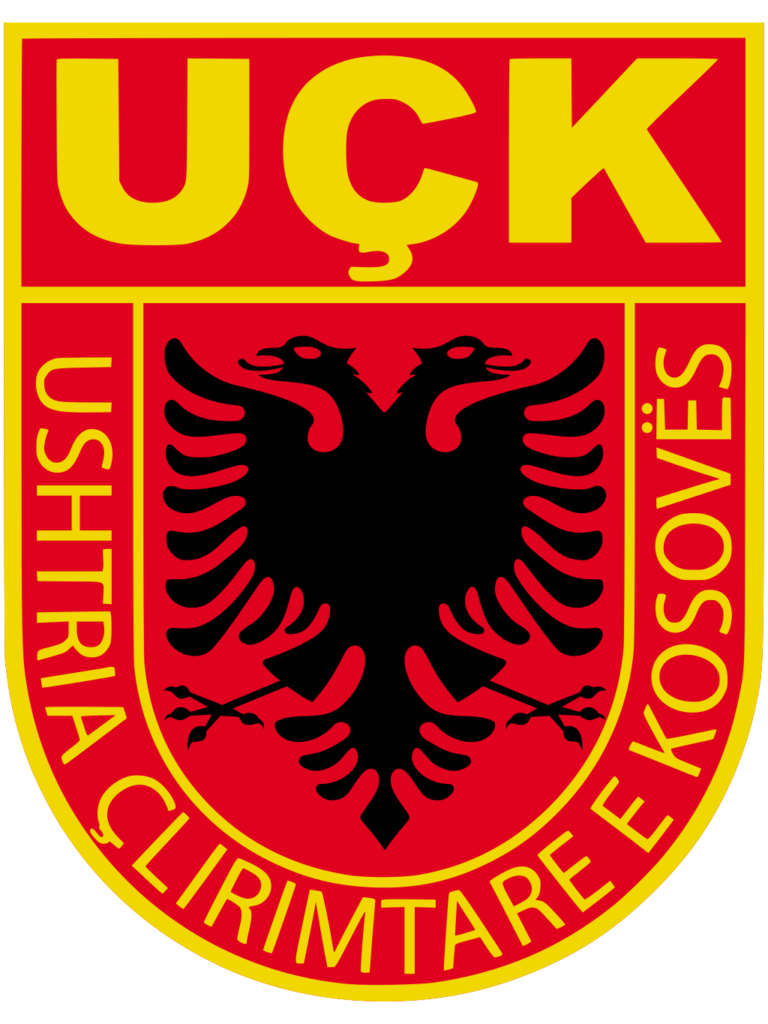 Exclusive –
By Sasha Uzunov
A request from Alternate Comms website to the Australian Security Intelligence Organisation (ASIO) to release intelligence files on the Kosovo Liberation Army (KLA) has produced over 30 declassified pages but with nearly 500 pages still denied access due to national security.
The documents do reveal that ASIO was watching the KLA in Australia. A bank account was set up in 1998 to fund KLA terrorist activities but quickly closed down.
Documents also reveal Australian David Hicks, captured in Afghanistan as a fighter for Islamic terrorist group the Taliban, was picked up on the ASIO radar for his involvement with the KLA.
ASIO released the 2 volume file covering the 1998-2001 period. In 1999 the NATO war in Kosovo occurred, and the KLA's offshoot NLA started a war in neighbouring Macedonia. Volume 1 link and Volume 2 link
ASIO had informers within Australian Serb and Albanian communities. According to the Serb source, Australian Serbs felt betrayed by Britain, their traditional ally, for supporting the 1999 NATO war in Kosovo which led to Serbia losing control over the predominately ethnic Albanian province.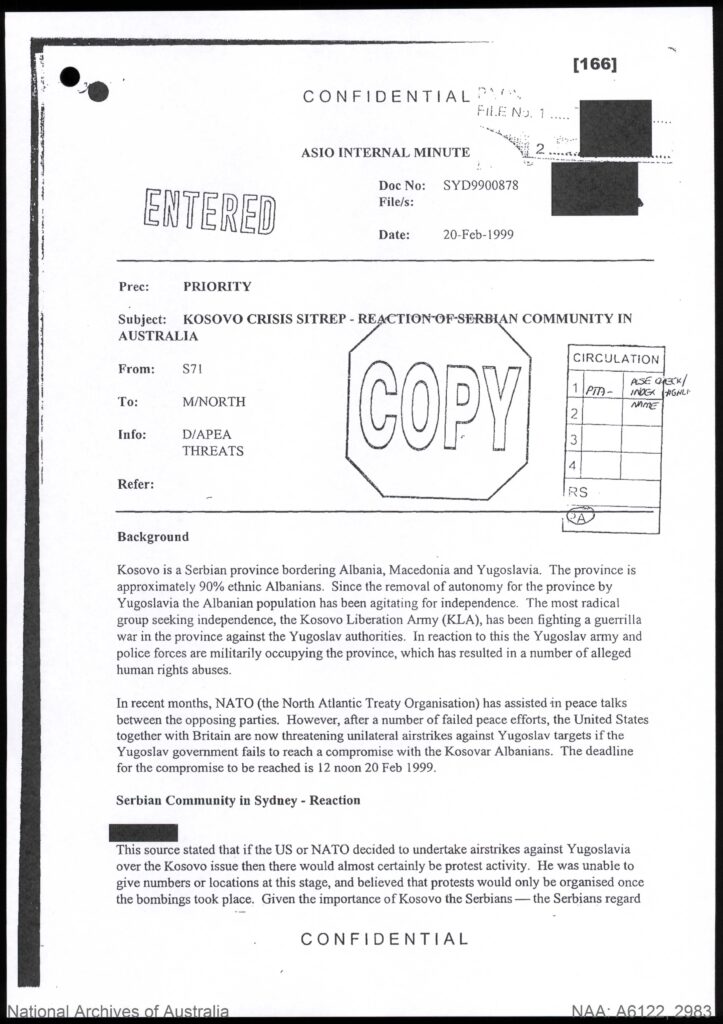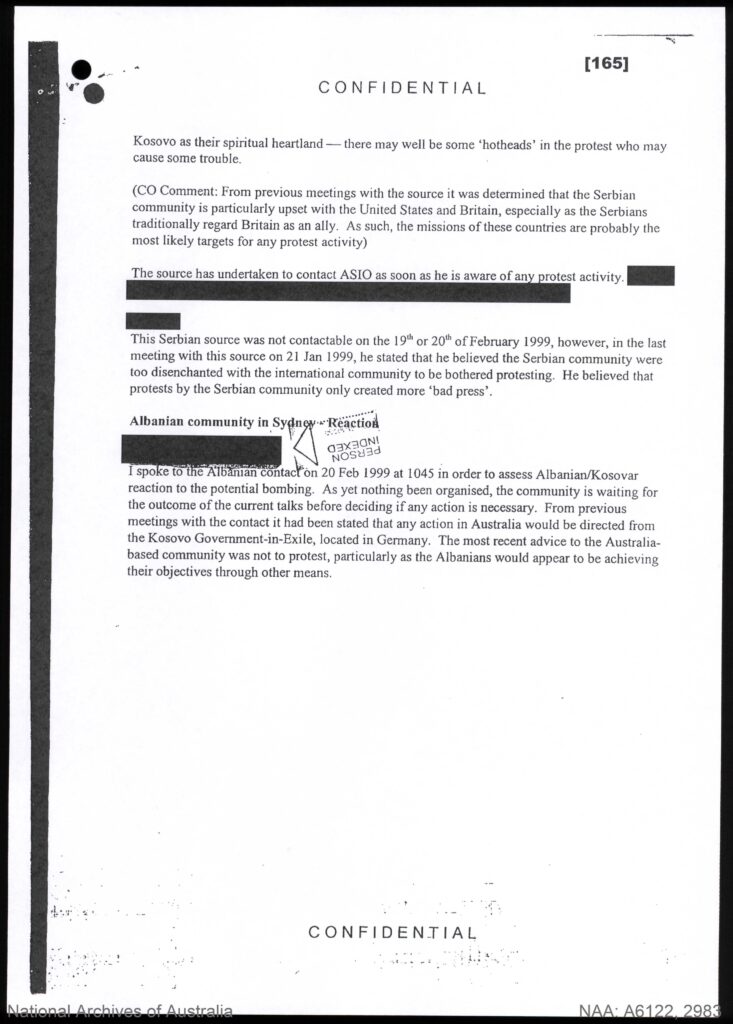 COMMENT:
KOSOVO LIBERATION ARMY / NATIONAL LIBERATION ARMY – Ali Ahmet's crew
I've spent nearly 20 years applying for declassified Australian Security Intelligence Organisation (ASIO) documents, & this is the first time that Ive got back a 2 volume file (with 500 pages) so heavily heavily redacted with barely 35 pages of useful information. A massive amount of information has been suppressed by ASIO on "national security" grounds.
Volume 2 covers the 2000-01 period when the KLA franchise/ off shoot in Macedonia, the NLA, a right wing Albanian Neo Nazi militia led by Ali Ahmeti began a war in Macedonia in 2001. The NLA's vile ideology drew inspiration from WW2 Albanian Nazi collaborators complicit in the Holocaust of Kosovo Jews, and the direct killing of Macedonian and Albanian anti fascists.
I know from my own sources that the NLA was raising large amounts of cash in Australia for the 2001 war in Macedonia.. But surprisingly ASIO file is so heavily heavily redacted there's no mention of 2001 war at all. Odd. The mainstream media covered the 2001 war in Macedonia in some detail.
Sometimes what you leave out rather than what you put in tells you a lot !