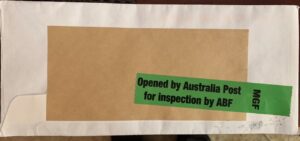 by Sasha Uzunov
I put in Freedom of Information (FOIA) request with the United States' Central Intelligence Agency (CIA) for release of files, documents on a controversial ethnic Albanian nationalist politician in Macedonia called Ziadin Sela. Sela in 2012 threatened to burn down Macedonia's Parliament and in 2017 was physically assaulted in that parliament during a riot. I was hoping the CIA, if it had any files and was prepared to release them, would throw more light on the 2017 riot in the Macedonian parliament.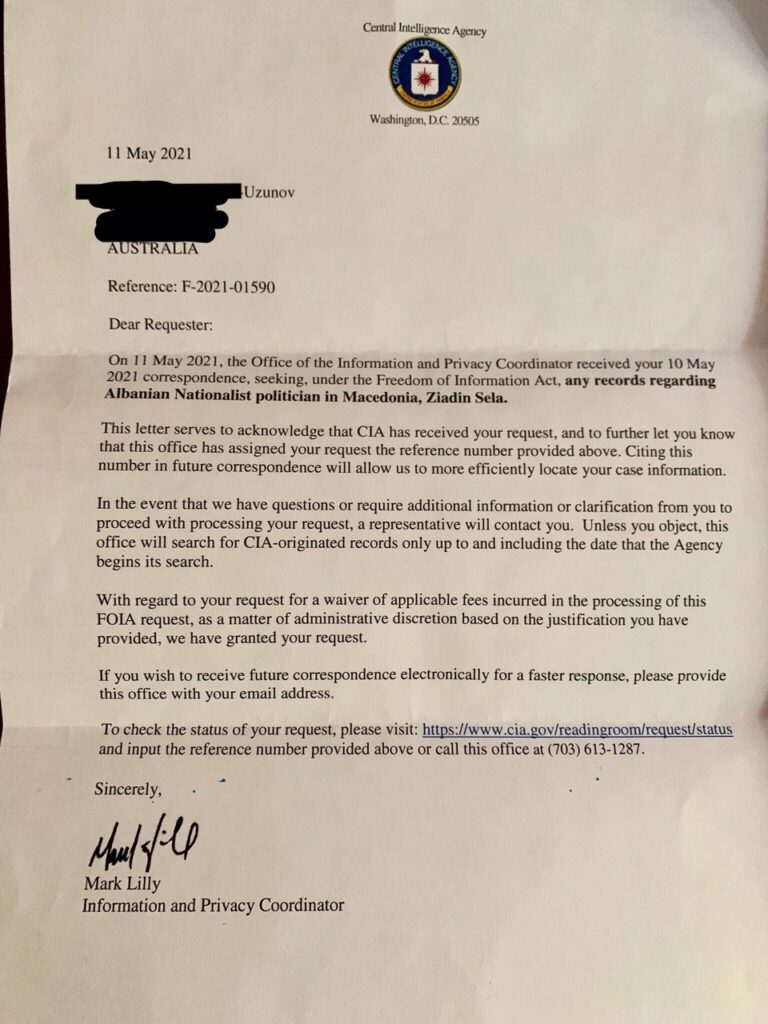 I did this via the CIA's official website some weeks ago. I received a confirmation letter from the CIA. It arrived at my home letter box on Friday 28 May 2021. This letter had been opened by Australian Border Force (ABF).
I have applied under FOIA to the CIA done this many times before for documents on other individuals related to Macedonia. A letter from the CIA usually is sent to my mailing address as confirmation that the CIA has received the request. A later letter follows with the final decision from the CIA over whether it will accept or reject the FOIA request.
Previous CIA letters sent to me have never been opened before by Australia Post acting on behalf of Australian Border Force. Therefore, this recent letter from the CIA which has been opened by ABF is puzzling.
On Monday 31 May 2021, I called the Department of Home Affairs "hotline" and spoke to operator about my plight. She said she could give no reason for the opening of the letter other than the ABF is legally permitted to do so. She further explained that the ABF checks packages, import, export documents etc. I explained that this was not a package nor parcel nor import nor export but a letter of an official nature.
I then requested to speak to a Supervisor and was put on hold until the Supervisor come on the phone about 5 to 10 minutes later and she said virtually the same thing that the operator initially had said but added that if I had a complaint to go to Home Affairs website and put comment in Feedback section.
I found the whole exercise bizarre, surreal, outrageous and downright capricious of the Australian Border Force in opening my letter. Is this a case of snooping on journalists under the "lawful" pretext of checking suspicious mail? The envelope is thin and contains a one-page letter. it's simply not possible to smuggle anything inside it. A simple X-ray scan would be able to confirm this.
The Australian newspaper, Australia's major national newspaper, picked up the story. Reporter Jacqueline Magnay covered it on the The Australian's website news page.