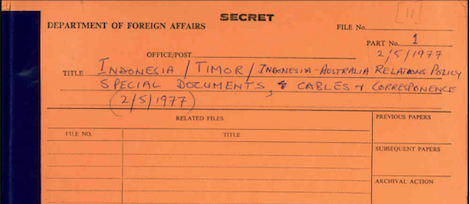 by Sasha Uzunov
A newly declassified Australian Foreign Affairs file, released by the National Archives of Australia, reveals the intimate level of complicity between leading Australian diplomats and Indonesian officials in presenting the brutal 1975 Indonesian invasion and takeover of former Portuguese colony, East Timor, in a more positive light.
Australian diplomats were involved in selecting journalists to report from East Timor who were likely to be less critical, such as famed war correspondent the late Denis Warner, the father of Nick Warner, current Australian spy chief.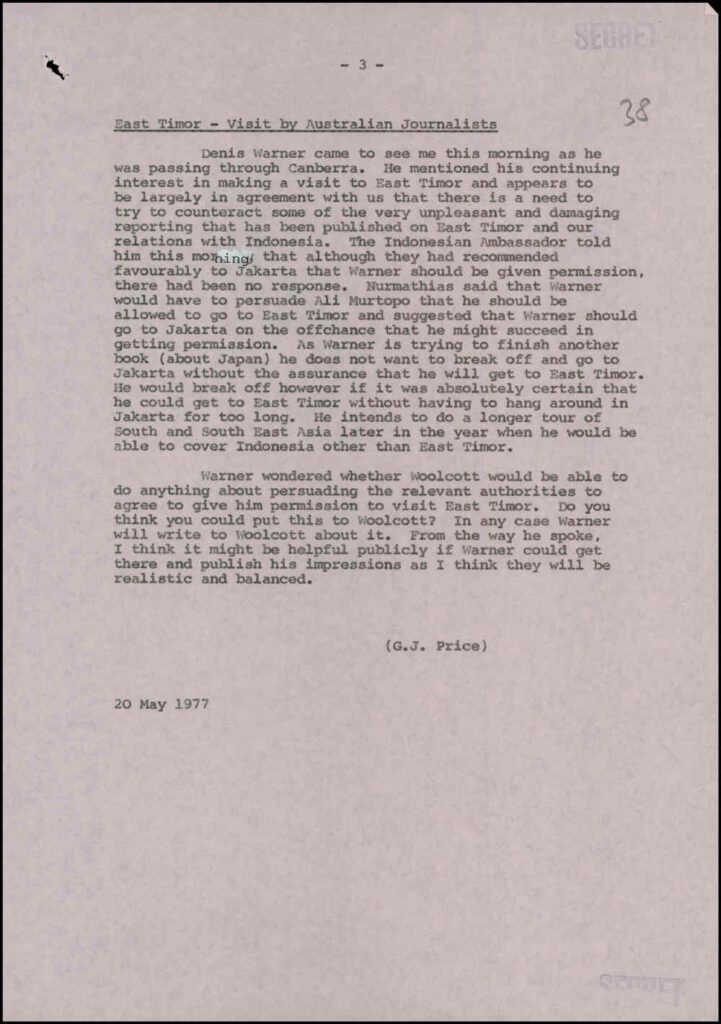 The tiny South-East Asian territory to the north of Australia was a Portuguese colony for close to 500 years. In 1974 a revolution in Portugal toppled a long-standing dictatorship and began the process of decolonisation of that country's African and Asian possessions, including East Timor.
East Timor is located on the island of Timor and shares a land border with West Timor, which had been a Dutch colony before being taken over by the newly established Indonesia – itself a collection of Dutch colonies – in 1949.